Almost two million Argentines out of a job in the second quarter of 2018
Monday, September 24th 2018 - 08:16 UTC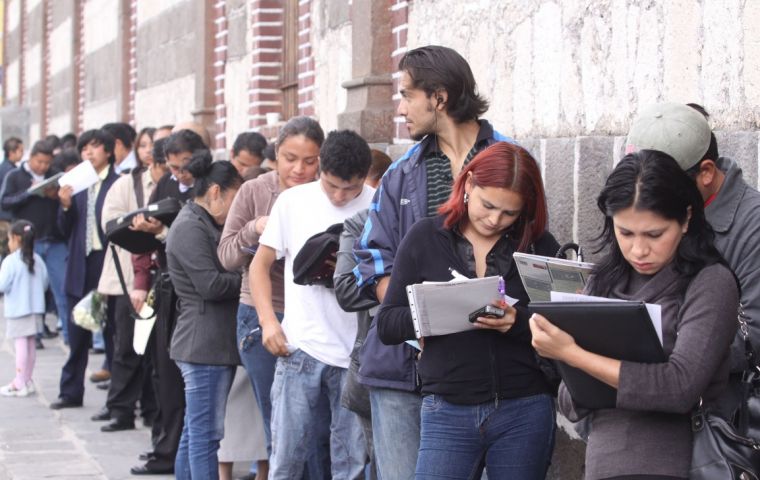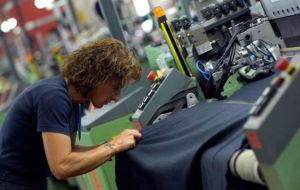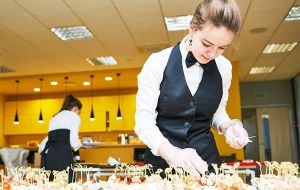 Almost two million Argentines are without a job, more precisely 1,999,387 according to the latest unemployment report from the county's stats office, Indec. In effect unemployment rose in the second quarter to 9.6%, from 8.7% a year ago, making it the highest figure in twelve years.
The Indec data was drawn from 31 of the most important urban centers in Argentina, is an increase of 0.5 points from the previous quarter. In the six months of the year, jobless figures have now risen by 2.4%.
Indec admits that in year-on-year comparison "there is a statistically significant increase in unemployment and activity rates with respect to the second quarter of 2017." The two sectors of the economy that produce the most jobs, manufacturing and domestic trade, registered falls in activity of 1.8% and 1.6% year-on-year.
Likewise underemployment, people who seek to work more hours and do not find them, stood at 11.2% in the second quarter, 0.2 percent higher than the figure from the same period of 2017.
The news comes follows on another piece of Indec data, which revealed last week that economic activity fell by more than four percent in the second quarter of the year, compared to the same period a year earlier. It was the steepest year-on-year decline since 2014.
The 4.2% contraction means Argentina's GDP has shrank by 0.5% in the first half of the year and compared to the previous quarter, it slumped by 3.9%.
Argentina is currently experiencing a serious financial situation with soaring inflation and a sharp devaluation of the peso against the dollar (some 50% since the beginning of the year).
The business friendly government of president Mauricio Macri has warned of a "long and painful" recession. Nearly half of all Argentines foresee a "worse" economic future for their children, a new Pew Research Center study has found.
In its 2019 budget proposal, the government is predicting that the economy will shrink 2% in 2018 and 0.5% in 2019.
Meanwhile the Organization for Economic Cooperation and Development (OECD) warned that global trade tensions are leading to a rise in uncertainty that is hurting both advanced and emerging market economies. The report expressed particular concern about nations whose currencies have collapsed in recent months.
According to its projections, the OECD expects Argentina's economy to contract 1.9% this year.