Argentine Peso rises 4% after central bank sells seven-day notes paying 72%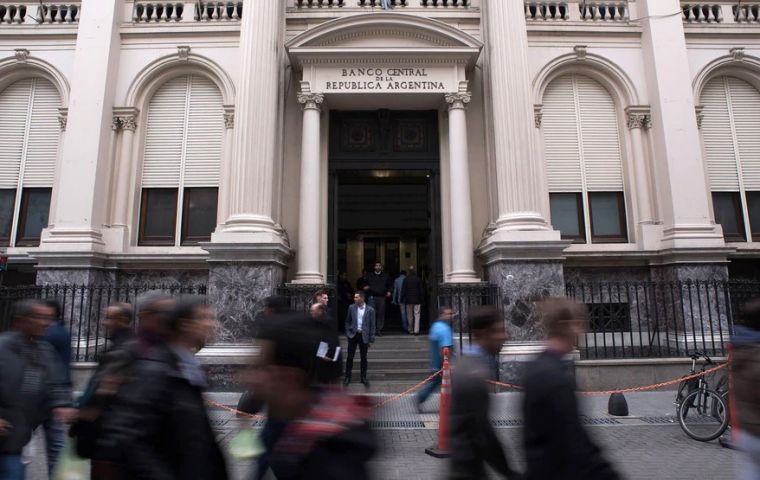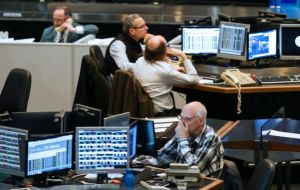 The he Argentine peso climbed more than 4% on Monday trading on the back of a debt sale by the central bank aimed at mopping up excess liquidity and signs that the International Monetary Fund (IMF) is solidly behind the administration of president Mauricio Macri.
The Argentine peso rose to close at 39.4 per dollar, more than making up for a 3.87% loss against the greenback on Friday, when Argentina announced the deal struck with the IMF to bolster its finances.
In effect the Argentine central bank sold about 71.1 billion pesos (US$1.78 billion) worth of seven-day "Leliq" notes, above market expectations of 60 billion pesos, at an average interest rate of 67% which also touched 72%.
"Market participants have been surprised by the level of support that the IMF has for Argentina. This has led investors to feel more comfortable with Argentine risk," Daniel Osorio, president of New York-based consultancy Andean Capital Advisors, said.
Nonetheless, the MerVal stock index fell for a fourth straight session. The losses were led by energy companies, with Argentina-listed shares of Petrobras down 4.4%, and YPF SA sliding 5.1% even as crude oil prices rose.
The Argentine central bank launched on Monday the band system agreed with the IMF which means the bank will only intervene if the US dollar falls below 34 Pesos or breaks through 44 Pesos.
In neighboring Brazil, the currency Real strengthened on the first day of what analysts expect will be a volatile week during the run-up to the first round of the country's presidential election this weekend.
However, a near 30-percent plunge in healthcare insurer Qualicorp dragged the country's benchmark Bovespa stock index down more than 1%. Qualicorp shares tumbled after it said it would pay its founder and biggest shareholder 150 million Reais (US$37.22 million) in return for a pledge not to sell his shares or compete with it.