Argentine Peso strengthens for third day running supported by high interest rate for short term debt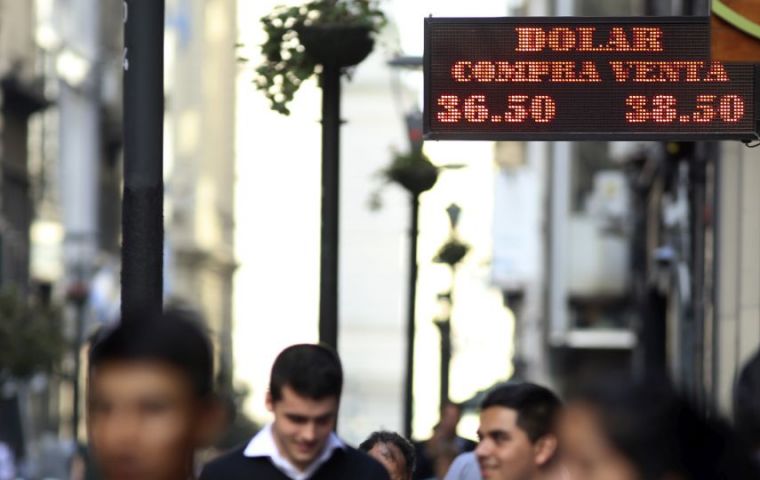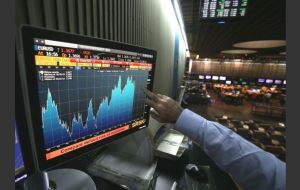 Argentina's peso rallied for a third straight day on Wednesday, after high-interest short-term debt issued by the central bank soaked up liquidity, a strategy that has raised concern about the sustainability of the country's program.
Argentina's central bank issued 109.5 billion pesos (US$ 2.9 billion) in seven-day short-term debt, known as Leliq bonds, at interest rates of 71.267%, in an effort to sop up excess pesos in the foreign exchange market that might otherwise gravitate toward safe-haven U.S. dollars.
The bank says regular Leliq auctions are part of its anti-inflation plan.
While that has helped the peso strengthen against the dollar, the high interest rates are unsustainable in the medium term, according to economist Gustavo Ber at consultancy Estudio Ber.
"This monetary policy is very strong medicine, and while it has calmed the financial markets, it undermines the prevailing tax policy and does not strengthen the real economy," Ber said.
The Argentine peso closed 1.22% stronger at 37.69 per U.S. dollar on Wednesday, bringing this week's gains to 9.58%.
Meanwhile the stock exchange index, Merval, slid 1.6% and the JP Morgan country risk was down 1% to 626 points.
Under new leadership after the latest central bank chief quit last week, the monetary authority has said its main priority is controlling inflation, in part by implementing a peso trading band and not allowing peso liquidity to increase. Inflation in Argentina is expected to top 44% by year's end, according to the latest central bank poll.
The peso currency hit an all-time low of 42 to the greenback in August, forcing President Mauricio Macri to renegotiate his government's standby credit line with the International Monetary Fund.
A new agreement was announced last week. The deal, upped to US$ 57.1 billion from an original US$ 50 billion, aims to assuage investor fears over whether Argentina will be able to service its international debts in 2019.