China admits to be investigating head of Interpol on "suspected law violations"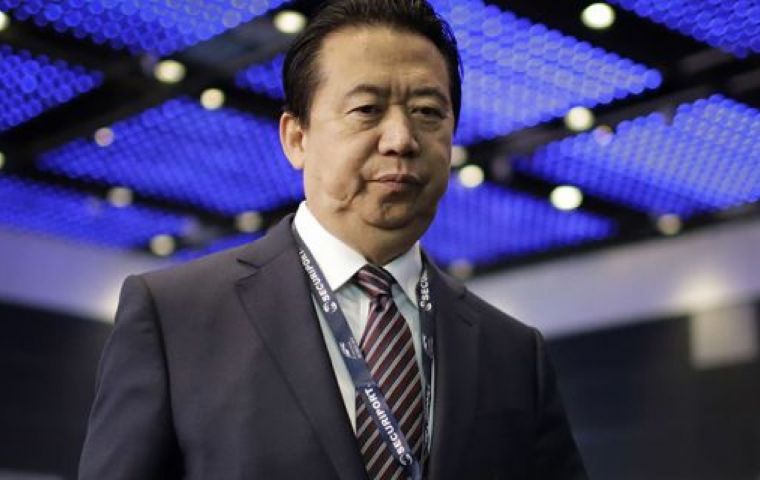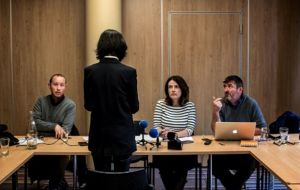 China on Sunday said it was investigating Interpol's President Meng Hongwei, who went missing in September, over "suspected law violations". The international police agency then announced it had received Meng's resignation.
In a statement on its website, the disciplinary organ of China's ruling Communist Party said Meng was "suspected of violating the law and is currently under the monitoring and investigation" of China's new anti-corruption body, the National Supervision Commission.
Later Sunday, Interpol issued a statement announcing Weng's decision to quit the agency.
"Today, Sunday 7 October, (at) the Interpol General Secretariat in Lyon, France received the resignation of Mr Meng Hongwei as president of Interpol with immediate effect."
It added that South Korean national Kim Jong Yang would become Interpol's acting president, and that it would appoint a new president at a Nov 18-21 meeting in Dubai.
Meng, the first Chinese president of Interpol, was reported missing in September after travelling from France to China. French authorities launched an investigation into the matter and placed Meng's wife, Grace Meng, under police protection after having received threats.
On Sunday, Meng's wife called a press conference in Lyon, the French city where Interpol's is headquartered, and urged national governments to intervene into her husband's disappearance, saying she feared for his life.
"This matter belongs to the international community," Meng said, adding that the last social media message she had received from her husband came on September 25 in the form of an emoji depicting a knife. She said the emoji was a way for her husband to tell her "I'm in danger."
"I'm not sure what has happened to him," she said, keeping her back turned to reporters during the press conference and refusing to be photographed out of fear for her safety. Meng had lived with his wife and two children in Lyon since being elected Interpol president in 2016.
It is the latest high-profile disappearance in China, where a number of top government officials, billionaire business magnates and even an A-list celebrity have vanished for weeks or months at a time.
Speculation has mounted that Meng, who also serves as a vice minister of China's public security ministry, may have been swept up in a broad anti-corruption campaign led by President Xi Jinping.
The Chinese effort to track down corrupt officials abroad, known as Operation Fox Hunt, has led to claims in some countries that Chinese law enforcement agents have been operating covertly on their soil without the approval or consent of local authorities.