Argentina complains coming Falklands' military exercises and missile firings
Wednesday, October 10th 2018 - 06:24 UTC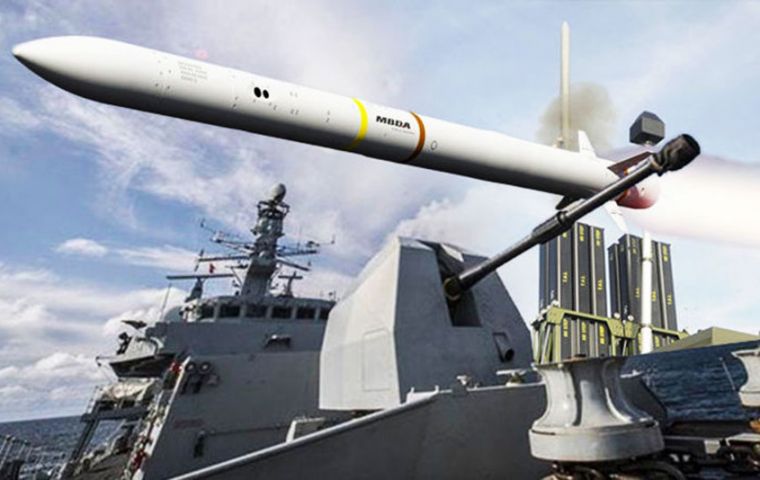 Argentina has protested the coming military exercises in the Falkland Islands and has complained to the British Embassy in Buenos Aires, and anticipated it will notify the situation to the United Nations and the International Maritime Organization.
According to a Tuesday release the Argentine foreign office said it was aware of British military exercises scheduled to take place in the Malvinas Islands area, between October 15 and 29, and which will include the firing of missiles.
Likewise, given Argentina's obligations and responsibilities regarding Southwest Atlantic navigation security, the Naval Hydrographic Service will broadcast a radio notice on the development of the exercise.

"Argentina rejects these exercises in Argentine territory illegitimately occupied by the United Kingdom, which does not acknowledge United Nations and other international bodies' resolutions, which call on both sides to resume negotiations for a peaceful and definitive solution to the sovereignty dispute, as well as abstaining from unilateral actions in the territories and maritime spaces under dispute".
Finally the Argentine foreign office has formally protested to the UK embassy in Buenos Aires about the above mentioned military exercises. At the same time it will notify the situation to the UN Secretary General and to the International Maritime Organization Secretary General.
Normally UK replies that these exercises as well as firing of missiles are annual events which have been taking place since the end of the South Atlantic conflict in 1982, and all the necessary precautions and notification to shipping are notified in advance.