Macri administration reverses latest cooking gas price increase following public outrage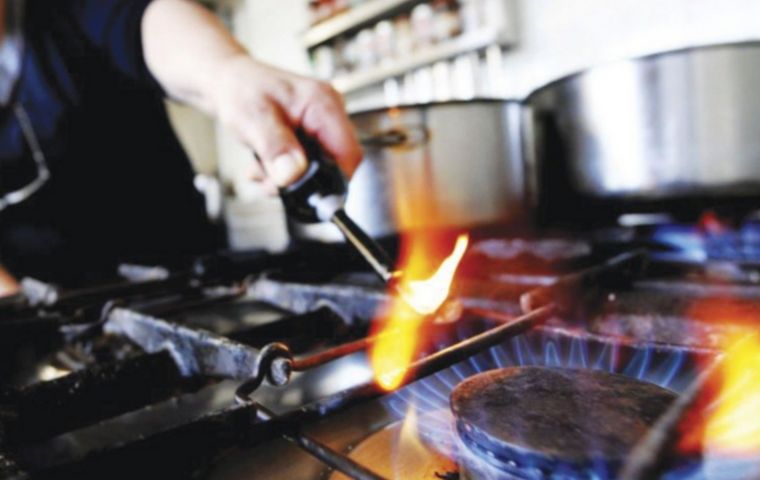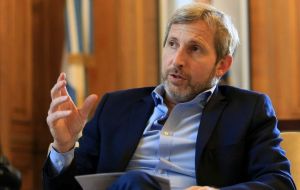 Argentina will pay for unforeseen increases in the cost of cooking gas following public outrage and opposition in Congress to stymie the plan which would have seen consumers paying increased gas prices in 24 installments from January 2019.
The Interior Minister Rogelio Frigerio said on Wednesday that the State will pay the increases in 30 installments. He had previously met with party congressional leaders and coalition Senators to announce the decision, putting the brakes on an imminent vote to block the government's plan.
The increased costs of gas stem from the sharp devaluation of the peso, almost 100% in the last twelve months.
The original measure, announced by the Energy Secretariat, cost Secretary Javier Iguacel a criminal complaint and has thrown his leadership of the complex portfolio into question, with Buenos Aires media sources revealing that many high-ranking officials were unaware of the plan before its announcement.
Prosecutor Guillermo Marijuan had described the retroactive, extraordinary increase on consumer prices as unconstitutional.
Argentine consumers are already feeling the heat of rising energy prices, against the backdrop of a strong US dollar and the president Mauricio Macri government's ongoing roll-back of Kirchner-era subsidies on energy and transport.
In effect, and according to a decisive survey, some 75% of residents in the metropolitan area of Buenos Aires considered gas prices "too high or non payable".
Among them 38% of residents said they cannot afford to pay their gas bills, up from 33% three months ago and 22% six months ago, the Metropolitan Studies Centre (CEM) reported on Tuesday in its Social Climate Monitoring release, which surveys Buenos Aires City as well as the south, west and north of Greater Buenos Aires.
The area with greatest difficulties according to the study are the southern areas of Buenos Aires, where 83% of respondents described gas prices as "too high or non payable". Only 25% of respondents said gas was cheap or correctly priced.