Preparing Antarctica's Rothera to accommodate the RSS Sir David Attenborough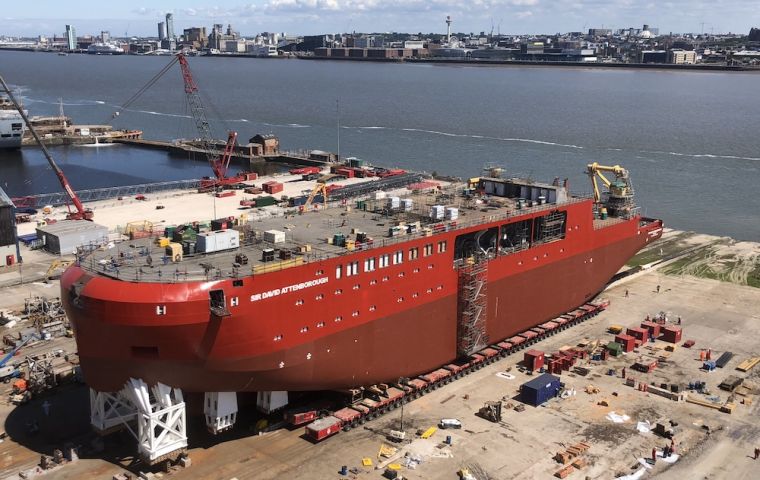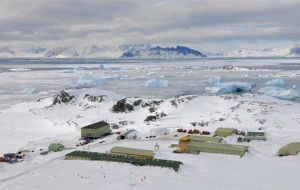 An international team of builders is preparing to ship an entire kit of parts from the UK to create a new wharf in the Antarctic. The work is part of the £100m upgrade of the Rothera research station to accommodate its new vessel, the RSS Sir David Attenborough. Almost 4,000 tons of equipment and materials will be shipped 11,000km next month.
Project manager Martha McGowan described it as a "unique experience."
The 50-strong team, from construction giant BAM, will spend two Antarctic summers - from November to May - dismantling the old 60m (196ft) wharf and building the new 74m (242ft) one.
A "trial assembly" of the 30-tonne frame involved in the production of the steelwork was also carried out in Southampton, to "identify unexpected challenges" ahead of the month-long sea journey.
The Rothera research station, which opened in 1975, is the largest British Antarctic facility, and a renowned global hub for climatic research. It is situated 1,860km south of the Falkland Islands.
BAM engineers have worked with scientists from the Cambridge-based British Antarctic Survey (BAS) ahead of working in what it describes as "the most remote construction site in the world."
The shipment leaves Teesport, near Middlesbrough, in November. It includes two 300-tonne crawler cranes, a 90-tonne long reach excavators, drilling rigs and about 1,000 tonnes of structural steelwork.
Ms McGowan, who is managing the build, said working alongside the BAS scientists was an "extraordinary experience."
"When you work on something like this, it's another level," he said. "Every member of the team is really proud to be part of it."
David Seaton, project manager for BAS, described the build as a "complex, marine civil engineering challenge".
"We are building underwater on the edge of a crumbling ice cliff - in the Antarctic," he said. "But it is a very clean environment, a phenomenal place."