New attempt to play River-Boca final ends in yet another postponement
Sunday, November 25th 2018 - 19:27 UTC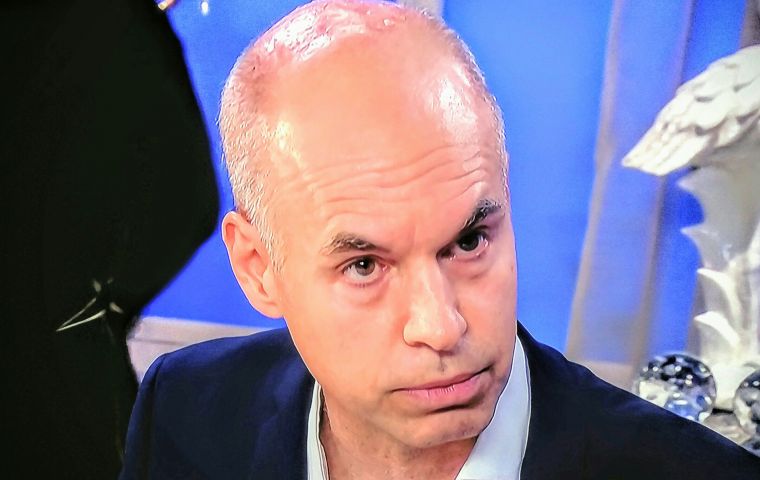 The South American Football Confederation (CONMEBOL) Sunday finally acquiesced to a petition filed by Boca Juniors, whose players were unfit to compete, and agreed to postpone the second leg of the Libertadores Cup final against River Plate.
When - or if - the game will be finally played is now up to the Conmebol's disciplinary committee which is expected to convene on Tuesday, Nov. 27, at their headquarters in Asunción, Paraguay, with a wide array of options available according to the rules.
But River Plate President Rodolfo D'Onofrio narrowed down the alternatives: "[Conmebol's President Alejandro Domínguez] told me the match was being postponed and that he would meet with me and Boca's president to agree on when the match will be played at River Plate's stadium before our home crowd."
The match had been originally slated to take place at River's Monumental stadium on Saturday at 5pm local time, but the bus carrying the Boca Juniors team was attacked by hooligans with stones and other objects.
Many Boca players were injured by pieces of broken glass and team captain Pablo Pérez took the biggest blow with a swollen eye that required treatment at a clinic.
To make matters worse, police reportedly fired teargas at the crowds but the players inhaled some of it, adding to their ailments. Under those conditions and after three kickoff time changes (from 5pm to 6pm, then to 7.15pm and once again to 7.45 pm), the presidents of both clubs and of Conmebol agreed to a one-day postponement: it was going to be Sunday at 5pm.
But by Sunday dawn rumours had mounted that Boca Juniors were going to file some sort of complaint before Conmebol to either be declared the winners, thus making River Plate face the consequences of the doings of their fans or, at least, that the game should not be played before both teams were on equal terms from a physical viewpoint, which is what prevailed in the end.
Nevertheless, while that petition was being processed, everything went on according to the announced plans and River fans kept pouring for the second straight day into the stadium.
Finally, at around 1pm, Conmebol President Alejandro Domínguez acknowledged Boca's request was well founded - many players were in fact way below their best form and therefore the game was not going to start.
Around half an hour later, Buenos Aires Mayor Horacio Rodríguez Larreta spoke before the press and linked the episodes of violence on Saturday to a police raid a day before where 300 tickets for the match and around 10 million pesos (around US $ 276,000) were seized from a River Plate barrabrava gang. "We're fighting drug trafficking maffias and also barrabrava maffias; it would be too naive not to connect both episodes."
Saturday's incidents severely damaged his government's reputation and also of the national one headed by President Mauricio Macri, his undeniable political boss, a few days from hosting the G-20 Summit.
After the first leg at Boca Juniors' Bombonera stadium two weeks ago, both teams are tied 2-2 with no away goal rule applicable.
(MercoPress - Buenos Aires)