Oil prices recover following on US/China trade conflict 90-day truce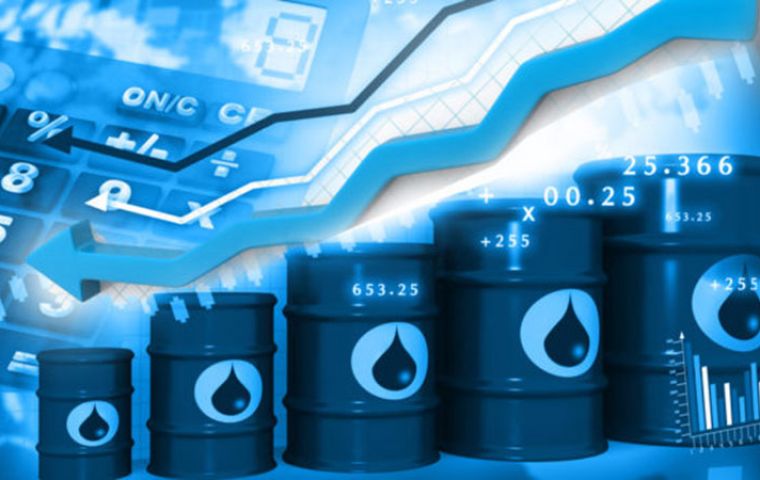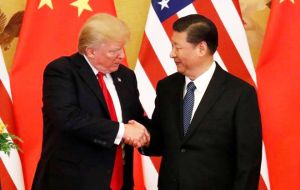 Oil prices surged in early trading on Monday after the United States and China agreed on a truce in their trade conflict and ahead of a meeting by producer club OPEC this week that is expected to result in a supply cut.
U.S. West Texas Intermediate (WTI) crude futures were at US$ 52.60 per barrel at 0032 GMT, up US$ 1.67 per barrel, or 3.2 percent from their last close.
International Brent crude oil futures were up US$1.55 per barrel, or 2.6 percent, at US$ 61.01 a barrel.
China and the United States agreed during the meeting of the Group of 20 (G20) leading economies in Argentina over the weekend not to impose additional trade tariffs for at least 90 days while the pair hold talks to resolve existing disputes.
Crude oil has not been included in the list of hundreds of products each side has slapped with import tariffs, but traders said the positive sentiment of the truce between the world's two biggest economies was also driving crude markets.
"Post G-20 sentiment is a bit more positive than expected," said Stephen Innes, head of trading for Asia/Pacific at futures brokerage Oanda in Singapore.
Looking ahead, Innes said this could be "a huge week" for oil markets because of a meeting by the Organization of the Petroleum Exporting Countries (OPEC) on Dec. 6.
At the meeting, the producer group, as well as non-OPEC member Russia, is expected to announce supply cuts aimed at reining in a production overhang that has pulled down crude prices by around a third since October.
No official announcements regarding supply cuts have yet been made, but most analysts expect a reduction of 1-1.4 million barrels per day (bpd) versus October levels, which was the highest by OPEC as a group since December 2016.
Meanwhile, oil producers in the United States continue to churn out record amounts of oil, with crude output at an unprecedented level of more than 11.5 million bpd