Canada will continue trade negotiations with Mercosur, despite the current Amazon policy of Brazil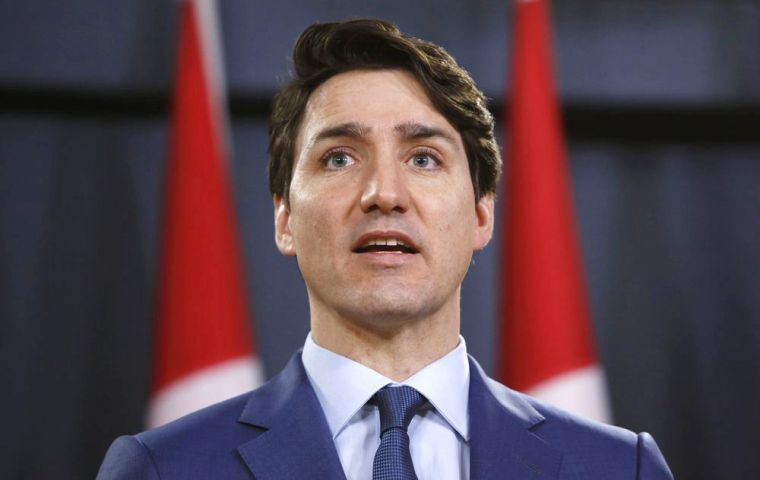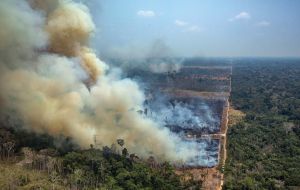 Canada will continue its trade negotiations with Mercosur, the South American trading bloc that includes Brazil, despite demands to call a halt to the talks until more action is taken to protect the Amazon rainforest.
Opposition parties in the Canadian parliament called on the PM Justin Trudeau government to follow the lead of countries like France and Ireland, which are refusing to support the ratification of the European Union's trade agreement with Mercosur because of Brazil President Jair Bolsonaro's failure to respond to international concerns about the global environmental impact of deforestation.
Bolsonaro favors developing, not protecting, more of his country's forested land. After initially refusing G7 countries aid, Brazil late Tuesday said that it will accept the resources as long as it can control how they're used.
But so far, Canada isn't letting this issue stand in the way of its trade diversification goals. In a statement to CBC News, the minister's office said Canada's negotiations with Mercosur have made "good progress" since they were launched in March 2018. Ottawa hosted the most recent negotiating round, which concluded on August 2.
It is still "early in the negotiations," the statement said. Comprehensive trade talks regularly take years to conclude. Despite the block also includes Argentina, Paraguay and Uruguay, over three quarters of Canada's current trade is with Brazil. Argentina represents about 20%.
But the Canadian opposition argues that the Trudeau government priority risks contradicting another: being seen as a leader on the world stage when it comes to environmental protection and fighting climate change.
Likewise it's not clear there's a big, valuable deal to be done with Mercosur. Economic projections from Global Affairs Canada suggest this proposed agreement could boost Canada's real gross domestic product by about US$1.3 billion. That represents economic growth of about 0.051%, not a huge gain, relative to the importance of other markets.
Historically, Canada has focused its global talks on getting more tariff-free access for its resources, especially farm exports. But South America is already rich in natural resources. Countries like Brazil and Argentina are some of Canada's strongest international competitors in commodities like beef and soybeans.
The Trudeau government has branded its trade strategy through "progressive" and "inclusive" agreements, focused on environmental protections, strong labor rules, gender equality and Indigenous rights, as well as growth for smaller businesses and benefits for middle-class workers and consumers.
But can a truly "progressive" trade deal be reached with a Brazilian president dubbed the Donald Trump of South America?