Covid-19 cases on the rise in Peru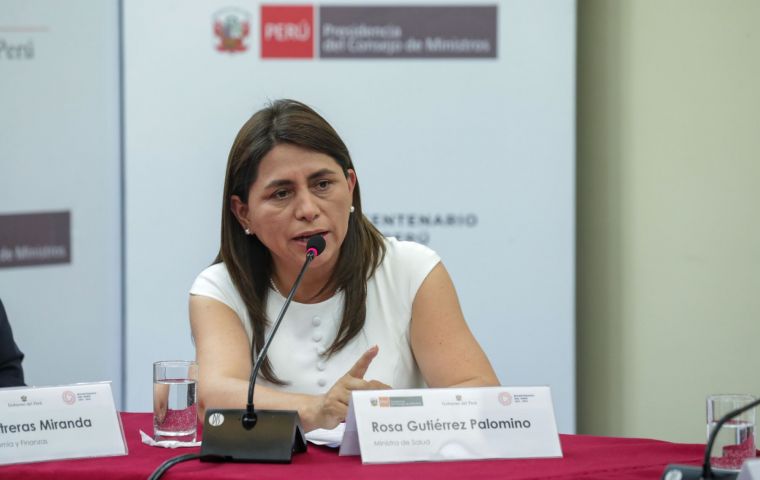 Peruvian health authorities are detecting a surge in the number of cases of Covid-19 nationwide. Health Minister Rosa Gutiérrez told reporters that the increase had been focused on Lima and in the northern parts of the country.
"We are in the 11th epidemiological week, and we have identified that cases have increased in Lima (Metropolitan), Lima provinces, Ica (south), and in the north of our country," said Gutiérrez.
She also explained that in this scenario teams had been deployed to the northern areas "to start with the control of the cases of COVID-19," according to Xinhua, in addition to dengue, of which nearly 23,000 infections have been reported nationwide.
Last week, the number of positive cases of Covid-19 reached 4,494,371 and the number of deaths from the disease totaled 219,849.
Faced with this panorama, Gutiérrez recommended the population to return to preventive practices such as hand washing and the use of masks, as well as "having a good diet".
The Minister's statement came after the National Institute of Health (INS) reported on April 3 that the XBB.1.5 lineage, detected last December in national territory, "continues to increase and currently represents almost half of the samples" sequenced.
"In Peru, the increase in this lineage has been paralleled by an increase in positive tests for Covid-19. In this sense, it is necessary and essential to sustain preventive measures such as vaccination," she added in a statement.
Peru has applied 88.65 million doses of a Covid-19 vaccine, of which 94.02 % were first doses, 90.34 % were second doses, 74.42 % were third doses, and 27.02 % were fourth doses. So far 895,401 bivalent vaccines have been applied, thus reaching 11.01 % coverage of the target population.
(Source: Xinhua)