S. Georgia Marine Protected Area 5-Year Review Science Symposium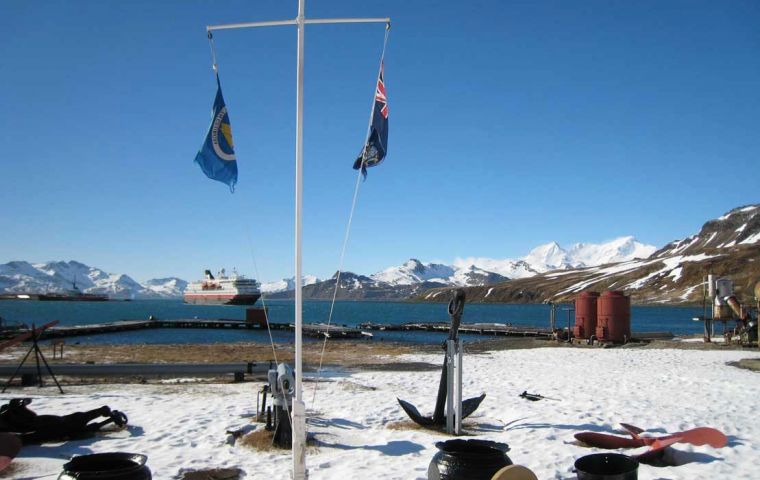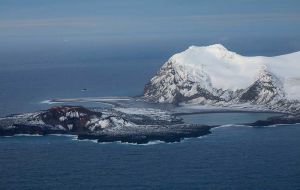 The Government of South Georgia and South Sandwich Islands, (GSGSSI) are pleased to announce that they will be holding a 2-day Science Symposium on the 13th and 14th June 2023 as part of the 5-year review of our Marine Protected Area.
The symposium will be available to view via webinar and provides a great opportunity to learn more about the research and monitoring that underpins our evidence-based decision making.
The South Georgia and South Sandwich Islands Marine Protected Area (SGSSI MPA) was established in 2012 to protect and conserve the region's rich and diverse marine life, whilst allowing sustainable and carefully regulated fisheries, and a set of objectives was established against which the effectiveness of the MPA could be assessed. Following a scientific workshop and public consultation, further protection measures were introduced in 2013 and the SGSSI MPA Management Plan was published.
GSGSSI is committed to undertake a review of the effectiveness of the SGSSI MPA every 5 years. In 2017/18 an ad-hoc Advisory Group of experts oversaw the first review and agreed that the MPA was achieving it's intended objectives, but also made a number of recommendations. GSGSSI subsequently implemented a range of enhancements to the MPA, and took forward the advice to develop an MPA Research and Monitoring Plan.
The Science Symposium marks the start of the second 5-year MPA review. Over 300 peer-reviewed papers relating to the marine environment at South Georgia & the South Sandwich Islands have been published since 2018, many of which address knowledge gaps identified in the first review. The purpose of the symposium is to showcase the research which has been carried out within the MPA since the last review and to consider how this science has contributed to the research and monitoring themes within the MPA Research & Monitoring Plan.
By making the symposium publicly available online via a webinar, we hope to enable anyone with an interest in South Georgia & the South Sandwich Islands, and in science and marine management in general, to join us virtually as a wide range of researchers showcase how their work supports the protection of our incredible waters.
You can find more information and register your interest in viewing the symposium via Eventbrite – https://www.eventbrite.co.uk/e/south-georgia-south-sandwich-islands-mpa-science-symposium-13-14-june-tickets-634635240087