China's Xi considers lowering import tariffs and duties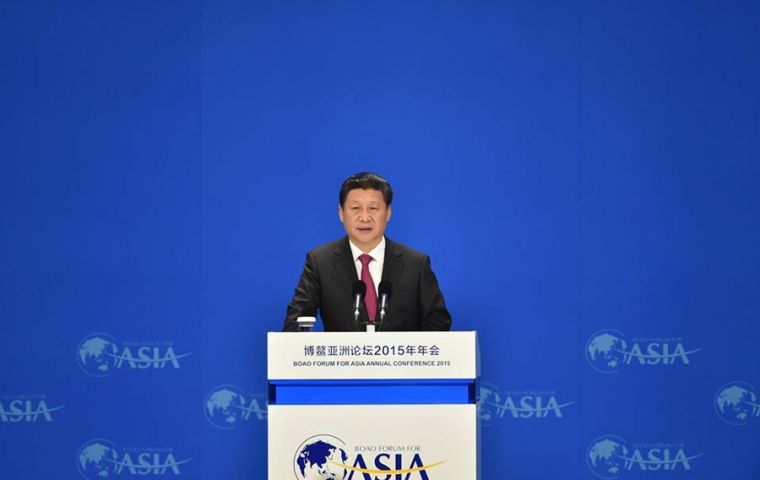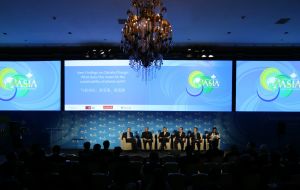 Chinese President Xi Jinping discussed plans to further open up the Chinese economy during a Tuesday address. Those measures included "significantly" lowering import tariffs for autos, decreasing duties on other products, enforcing the legal intellectual property of foreign firms and improving the investment environment for international companies.
Xi's address — from the Boao Forum for Asia, an annual summit that's been dubbed the "Asian Davos" — comes amid escalating trade tensions between China and the U.S. as the world's two largest economies take turns announcing punitive trade measures against each other.
In his speech, Xi said China will take the initiative to expand imports this year and "work hard" to import products that are required by the population. "China does not seek trade surplus. We have a genuine desire to increase imports and achieve greater balance of international payments under the current account," Xi said, according to a translation of the speech.
Beyond that, he described China as a country upon which other nations had imposed unfair trade penalties: "We hope developed countries will stop imposing restrictions on normal and reasonable trade of high-tech products and relax export controls on such trade with China," he said, not naming any specific country.
In his speech, the Chinese president sold a vision of China as a benevolent leader of the global economy, emphasizing that open systems are the best course of action for the world. "We must refrain from seeking dominance and reject the zero-sum game, we must refrain from 'beggar thy neighbor' and reject power politics or hegemony while the strong bully the weak," Xi said.
Instead, he said, countries should "stay committed to openness, connectivity and mutual benefits, build an open global economy, and reinforce cooperation within the G-20, APEC and other multilateral frameworks. We should promote trade and investment liberalization and facilitation, support the multilateral trading system."
"This way, we will make economic globalization, more open, inclusive, balanced and beneficial to all," he added.
"We encourage normal technological exchanges and cooperation between Chinese and foreign enterprises and protect the lawful [intellectual property] owned by foreign enterprises in China," he said.
President Donald Trump's administration is taking Beijing to task over China's large trade deficit with the U.S., which Washington says is in part due to unfair trade practices. Last week, Trump asked U.S. trade officials to consider another $100 billion in tariffs on Chinese goods. China's commerce ministry, for its part, said it would "fight back with a major response" if provoked.